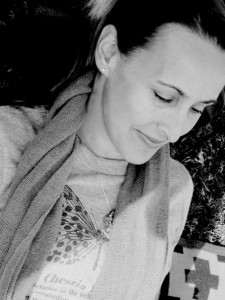 STEP 3: MADE A DECISION TO TURN OUR WILL AND OUR LIVES OVER TO THE CARE OF GOD AS WE UNDERSTOOD HIM.
First, don't let the usage 'him' be the end before you even begin.   AA is not concerned with the face – or lack thereof – of God for you.  It is only concerned with your opening to a power greater than yourself.  The 'as we understood him' admits from the get-go that your higher power now will certainly evolve and change over time, and that is not a problem.
The Yoga Tradition takes the same view.  The word for God is Ishvara, and Ishvara is neuter.  This is important to understand because the tradition is not concerned with dictating a particular form for God. What is important about Ishvara to the yogi is that "his" actions do not originate in ignorance (avidya).
The third step is a culmination and integration of the first two: we begin to accept that our life is unmanageable and that we have no control over it, that we don't actually see reality as it is, which is a form of insanity. From this perspective the only action that is clear is complete surrender. Continue reading →